The roof is an essential part of your house and should be maintained …

Siding is a very important component to your home. If damaged, …

Chimneys when built properly can be a visual focal point for …

Paddy's can handle all your commercial needs from full roofs …

The right windows and doors will not only add to your homes beauty, …

Decks can not only add to your homes size and value, but also …

Paddy's can custom bend aluminum, metal, or copper to fit almost …

We offer many services including but not limited to: gutter cleanings, …
Why Choose Us?
WE ARE PASSIONATE
Paddy's has a proven record of accomplishment and is a reputable company located in Newark, DE. We ensure that all projects are done with the utmost professionalism using quality materials while keeping our customers informed throughout the entire process.



 
HONEST AND DEPENDABLE
For us, honesty is the only policy and we strive to complete all projects with integrity, not just with our clients, but also our suppliers and contractors. With thousands of successful projects under our belt, we are one of the most trusted contractors around.


WE ARE ALWAYS IMPROVING
We commit ourselves to complete all projects within the timeline set with our clients. Our technicians complete yearly company required training and education programs and are supplied the best tools possible, so we can provide you the highest level of workmanship.


QUALITY WORK FOR REASONABLE PRICES
Paddy's provides a high level of work without the high pricing.  We respect and work with customers' budgets in order to get them the best possible end result for their home.
CUSTOMER SERVICE THAT DOES NOT END
Our relationship with the customer does not end after the job.  We maintain open communication to ensure full customer satisfaction.


OUR WORK IS OUR ADVERTISING
The best advertisement we can have is above par work and happy customers!  We let our work speak for us through pleased customer referrals!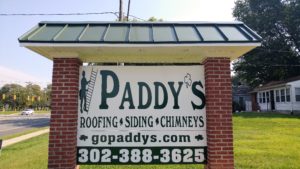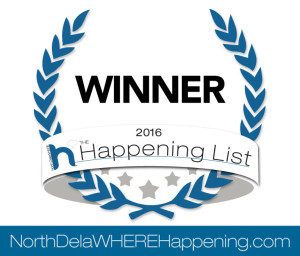 Just wanted to thank you again for the wonderful job you did cleaning our chimney. Nick and I appreciated that you were prompt, courteous and the price was great. We are looking forward to scheduling with you again. Thanks again!
Melissa Campalone
I live in Florida. My 92 year old partially blind mother lives by herself in Newark. She needed to have some shutters replaced and some painting done on her porch. I found Patty's on Home Advisor and called them explaining our situation. They said they would send Brian out. Yes, they quoted a very fair price, and yes, Brian completed all the projects in a quality fashion. But the big thing was that my Mom called me and said she had found a new friend. Brian talked to her, completed some extra things for her at no charge. He told her that she could call him in the future for anything she needed, no matter how small.
Mike Seward
Very pleased with the addition and roofing job by Paddy's. Everything was done in a timely manner with excellence at a reasonable price. Would definitely use his services again.
Tim Edwards
Prompt, professional, and courteous service. Super work for a reasonable price. Price was far better than a major competitor. Totally satisfied..
David Jones
Paddy did a great job/roof replacement on two of my homes. Very professional and exceeded my expectations every step of the way. One of the best out there, and highly recommended!!! A+++++
Greg Clark
Honest guy, fair pricing, quality work was how product ended up. Owner and operator that still works the job, rare find these days. Give him a shot at your business you won't be let down!!
Justin Jyd Dougherty
Honest, reliable, superior craftsmanship at a fair price!!! Definitely call paddy's for all of your exterior home maintenance and remodel needs!!
Bryan Brown
Just want to say thanks again Pat. I expected a membrane roof problem like mine to be complex and expensive, but it was no match for you. Not only were you my best price quote, but you helped me understand and appreciate all that needed to be done... and the finished product looks clean and very well done. Couldn't be happier, thanks again so much.
Thomas Burke
Our promise as a contractor is to build community value into every project while delivering professional expertise, exceptional customer service and quality construction.
Partners / Awards / Certificates